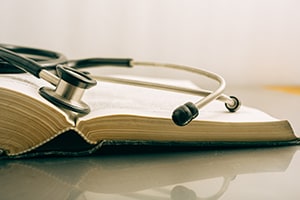 A comprehensive estate plan should be designed to meet the client's particular goals and objectives. For certain professionals, this discussion often moves beyond who gets what, when, and how, and should include considerations specific to their profession. Squillace & Associates, P.C. has extensive experience creating estate plans tailored to the unique needs of a wide variety of professional clients including attorneys; architects; physicians, dentists, and other health care professionals; professors and other academics; real estate and other investors; owners of privately held and family companies; and executives of publicly held companies with complex compensation packages.
For professional clients, comprehensive estate planning often intersects squarely with business succession planning. This is especially true for licensed professionals, and particularly those in private practices (think architects, doctors, and lawyers, etc.), where certain aspects of continuing a professional business or practice during a period of incapacity, or the sale of a professional business or practice after death, may be restricted to other licensed members of the profession (and not their spouse or other family member or friend tasked with other administrative aspects of trust settlement or estate administration). Similarly, in designing their estate plan, published or consulting academics, investors, owners of companies, and employees with concentrated or restricted stock positions should consider the particular nature and destiny of their assets, including addressing business continuation and liquidity needs, estate tax considerations, and who might best suited to oversee particular aspects of the plan.
For many professional clients, Squillace & Associates, P.C. will, where appropriate, integrate review of employment contracts, executive compensation agreements, and underlying company documents (e.g. corporate shareholder agreements and LLC operating agreements) into the comprehensive estate planning process.